Home Health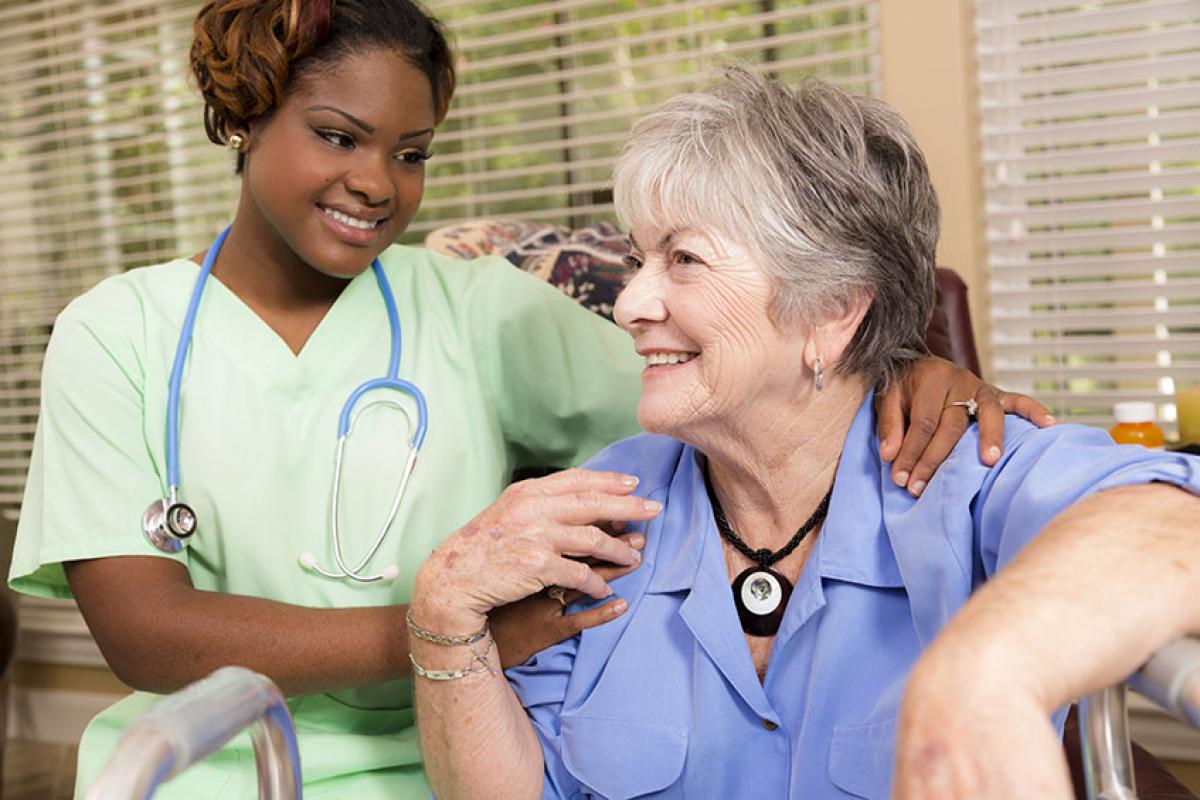 Bringing Healthcare Services Home to You and Your Family
The Home Health service offered by Touchette, delivers safe and supportive services right at home to recovering, disabled, or chronically ill patients in Madison, St. Clair, Monroe, Randolph, Washington, Clinton, Macoupin, Montgomery, Jersey, and Bond counties. Home Health services allow you or your loved one to stay in the comfort of your own home while receiving medical attention and rehabilitative services.
A Line of Home Care Services for the Metro East
An individual may receive a single type of home health service or a combination of services, depending on the complexity of their needs and when prescribed by a physician.
If the patient qualifies, home health services are paid for by Medicare, Medicaid, commercial health insurance companies and managed care organizations.
Skilled Nursing
Registered Nurses (RNs) provide skilled services directly at the patient's home that may not be performed safely and effectively by the patient or their families in the home. Some of these services include: injections and intravenous therapy, wound care, education regarding disease treatment and prevention, and patient clinical assessments. Home Health RNs have specialties in wound care, diabetic education, and pediatric nursing.
Social Services
Social Workers evaluate the social and emotional factors that impact a patient's recovery from an illness or disability and provide counseling as needed to the patient and family. They also help patients and their family members identify available community resources with the goal of keeping the patient in their own home as long as possible.
Physical Therapy
Physical Therapists (PTs) and Physical Therapist Assistants (PTAs) provide rehabilitative services aimed at restoring mobility and strength in patients who are limited by physical injuries or illness. These services may include: establishing a home exercise program for the patient and family, conducting home safety evaluations and assisting with pain control measures.
Occupational Therapy
Occupational Therapists (OTs) and Occupational Therapist Assistants (OTAs) provide rehabilitative services to maximize the patient's level of independence and functioning in activities of daily living. OTs may recommend exercise activities and specialized equipment to restore strength and function of upper extremities and hands.
Speech Therapy
Speech Therapists (STs) provide rehabilitative services to develop and restore the speech of individuals with communication disorders. STs may also help retrain patients to properly breathe, swallow, and regain oral muscle control.
Home Health by Touchette has proudly served the Metro East for more than 20 years with our qualified home care professionals. We are a full-service home health agency dedicated to East St. Louis and surrounding communities including those located in Madison, St. Clair, Monroe, Randolph, Washington, Clinton, Macoupin, Montgomery, Jersey, and Bond counties.
Areas we serve in Illinois
Madison, St. Clair, Monroe, Randolph, Washington, Clinton, Macoupin, Montgomery, Jersey, and Bond counties.
24 Hour On-Call Availability
A Registered Nurse is on call 24 hours a day, 7 days a week to answer questions and accept referrals for Home Home services.
For more information contact us: Home Health, 4041 Mississippi Avenue in Cahokia, Illinois, 62206.
Phone: 618.332.6120
Fax: 618.332.6121 or 618.332.6122