Women's and Newborn's Center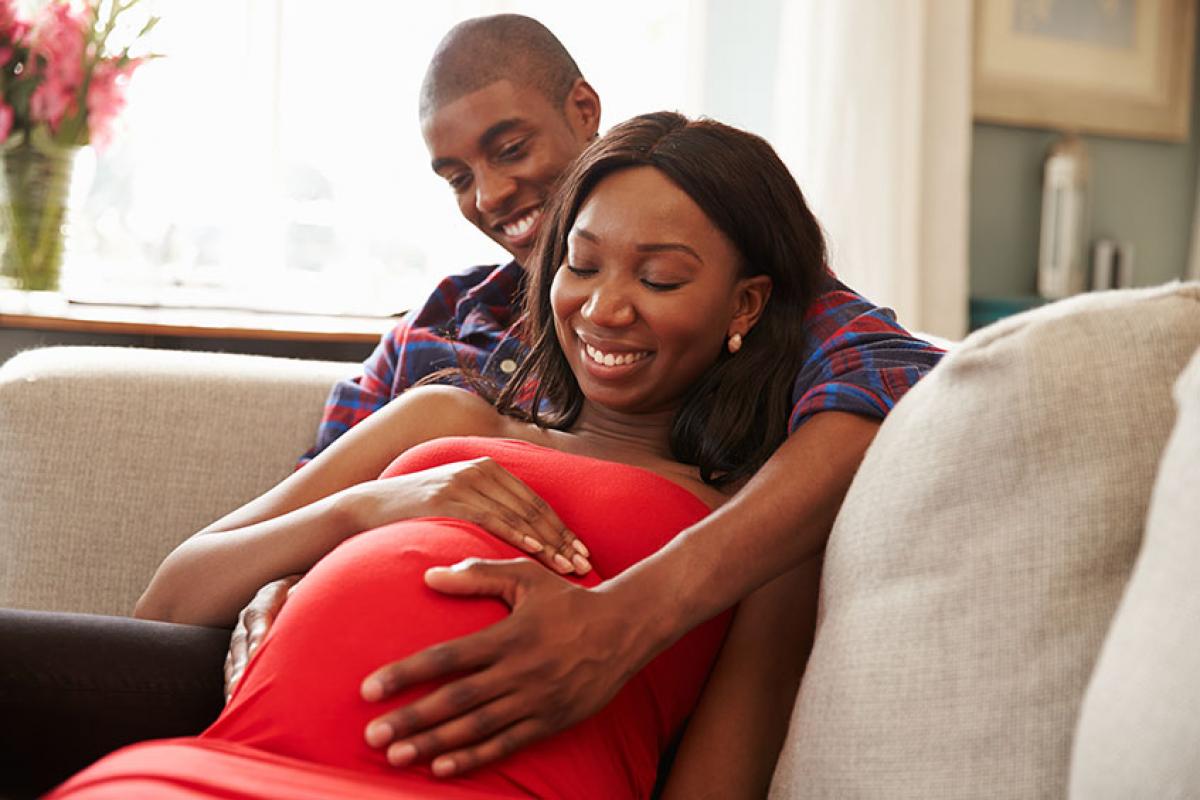 A Bright Start to a Beautiful Life
At Touchette Regional Hospital's Women's and Newborn's Center, we believe it's the little things that leave the biggest impressions! We strive to offer the best of both worlds - personalized medical care and small-town warmth. We're excited about your new beginnings and are eagerly awaiting the arrival of you and your little one!
Safety, Comfort, and Privacy for You and Your Baby
The Women's and Newborn's Center design supports close, personal attention and safety for you and your baby. Obstetrical services are located in one area with services dedicated to the care of mom-to-be, baby and families. Closed-circuit cameras provide continuous monitoring of the Center, ensuring your peace of mind. Plus, the Center is locked 24 hours a day, so only medical personnel, patients and invited guests have access to the area.
Your room is equipped with state-of-the-art centralized fetal monitoring systems, which track contractions, the baby's heart rate, and other vital information. The system is connected to a central monitoring station that is viewable at the nurses' station, plus remote computers throughout the Women's and Newborn's Center, clinic offices, and doctors' homes. Your provider is able to monitor the progression of labor from wherever they are! We also provide portable fetal monitoring devices if you'd like to walk around during labor.
Our unit includes two OB surgical suites within the Women's and Newborn's Center in the event you may need a cesarean section. You may elect to choose any of the following options unless medical concerns deem otherwise. You and your baby's health are our top priorities!
Your support person (one) may accompany you in the operating room.
Your support person will stay with you until after the baby is born.
As soon as your baby is born, you'll meet your new little one! When it's medically possible following delivery, your baby will be placed skin to skin on your chest to aid in bonding, temperature stabilization, and breastfeeding.
As soon as medically possible, you may initiate breastfeeding when your baby demonstrates signs of being ready!
Quality Care for Your Newborn
We provide routine newborn care and assessments to support you and your little one as a new family.
All newborns are screened for hearing, congenital heart disease, jaundice, and genetic metabolic diseases and are monitored for any conditions that may develop. All newborns have their first photo taken before discharge, too!
We believe it is important not to interrupt the new family. Our staff provides couplet care for the mom and baby to minimize separation. The first hour after birth is called "The Golden Hour." Immediately after birth, your baby will be placed directly skin-to-skin with you to provide important benefits to you both. Skin-to-skin promotes bonding, temperature regulation, blood sugar regulation, the release of hormones to decrease bleeding and produce breastmilk, and many other wonderful things!
Babies are encouraged to continue to "room-in" with mom during the rest of your hospital stay. The staff will provide care, education, and support while you remain together with your baby. We realize a lot of work goes into this special time in your life so we are always available to care for your bundle of joy outside of your room if you need some rest time!
A Staff Dedicated to Your Needs
Our staff will support you with compassionate, caring and expert care during your hospital stay! Our staff includes Board-Certified Obstetricians and Pediatricians, Registered Nurses, Certified Technicians, a clerical administrative team, and clinical professionals from Cardiopulmonary, Laboratory, Radiology, Nutrition and Food Services, Social Services / Workers and Pharmacy.
Registered Nurses are highly skilled and experienced in:
Advanced fetal heart rate monitoring
Neonatal resuscitation
Breastfeeding and lactation
CPR
Child passenger safety
Customer service
Our Visitation Policy
The arrival of your new baby is an exciting time in your life, and we know you want to share your joy with your family and friends. We want our new families to have adequate rest, comfort and privacy while at our Center. Please review our visiting policy below and follow these guidelines:
When visitors are not in the patient's room, please wait in the designated waiting area. Please do not stay in the hall outside patient rooms for the rest, comfort and privacy of all moms and babies in the area.
Because we want to protect newborns from illness, we ask that only big brothers and big sisters who are well visit the Center. To protect babies, other children (cousins, children of friends, etc.) younger than 12 years old should not visit the Center.
Visitors are expected to wash hands prior to having contact with the new baby.
Family and visitors are expected to abide by conduct that is supportive of the hospital environment and respect the visiting policy.
Click Here for Visiting Policy Brochure
Schedule Your Tour With Us
Personal tours of our Women's and Newborn's Center are available by contacting our nurses at 618.332.5490.
Other Important Resources
Text4Baby:
https://partners.text4baby.org/index.php/sign-up
Free text messages to your cell phone through pregnancy and babies first year of life. Also features personalized reminders for provider appointments.
Car Seat Safety:
http://thecarseatlady.com/category/rear-facing-seats/
Car Seat Recalls:
Breastfeeding:
http://www.kellymom.com/
http://www.breastmilkcounts.com/
www.womenshealth.gov/breastfeeding
Postpartum Depression:
National Postpartum Depression Hotline: 1-800-PPD-MOM